Drive for perfection
The Toyota Tour was formed in 2023 through a landmark, triparty agreement between the Professional Golf of Malaysia (PGM) Tour, UMW Toyota Motor as Naming Partner and MST Golf as Delivery Agency.
Founded by the late Tun Ahmad Sarji in 2010, the PGM Tour has over the years formed a vital part of the country's golf ecosystem by providing a competitive platform and pathway to regional circuits for Malaysia's professionals and aspiring professionals. The partnership with UMW Toyota Motor and MST Golf has elevated the tour with more lucrative prize money, an enhanced tournament experience and premium golf courses as venues.
The Toyota Tour aims to be one of the best domestic circuits in the world, while striving to bridge the gap between professional golf and amateur golf to help boost the golf industry as whole. Through innovative on-ground activations and the utilisation of digital media, the Toyota Tour will engage actively with golf fans and the general public. The circuit will also boast various sustainability initiatives. The sport of golf shares many similarities with Toyota's drive for perfection to deliver the best possible performance, encompassed by the company's brand promise to 'Move Your World'.
partners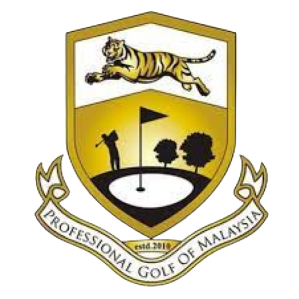 About Professional Golf of Malaysia (PGM)
Professional Golf of Malaysia (PGM) is a non-profit organisation with the mission to promote golf in Malaysia and to contribute towards its enjoyment and growth. PGM operates the PGM Tour, now known as Toyota Tour, as a platform for Malaysia's professional golfers and elite amateurs to hone their competitive skills.

About MST Golf
MST Golf is the leading golf retailer in South-East Asia with more than 40 locations in Malaysia and Singapore. With retail as its backbone, MST Golf's businesses also cover brand management and distribution, golf academies, event management, tech shops and more. MST Golf also owns and operates MST Golf Arena, the ground-breaking indoor golf centre which merges entertainment, dining and retail.

ABOUT ROYAL SELANGOR
Since 1885, Royal Selangor has been synonymous with innovation and quality. Offering a wide range of high-quality pewter tableware and gift items, the brand's designers and artisans continuously expand the limits of pewter design while staying true to their heritage of craftsmanship.
Today, Royal Selangor is an established and leading brand, with a presence in more than 20 countries. Their bespoke trophies, commemorating victorious moments and milestones, have graced the podiums of major sporting events, including the Toyota Tour.